Who's cooking for your cat?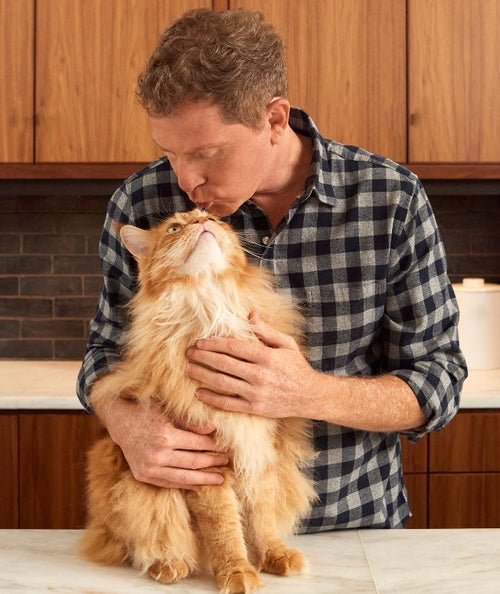 We're redefining cat food
Chef crafted
With Chef Bobby Flay leading the charge, we've got 30 years of culinary expertise in our corner. Sky-high standards? You better believe it. Impeccable ingredients? Hey, it's Chef Bobby Flay we're talking about here.
Expert backed
We partner with top pet nutritionists to ensure the Made by Nacho menu delivers the cat-specific nutrients cats need to thrive. We've also enlisted Dr. Katja Lang, Nacho and Stella's lifelong vet, to provide expert advice about all things cat along the way.
Nacho approved
If Nacho doesn't like it, we don't make it. Bobby works with Nacho to vigorously taste-test every recipe before it leaves our kitchen. Yes, we're completely serious.